Release Date: May 6, 2014
Publisher: Jove
Source: Library
Author Links:
Goodreads
|
Website
|
Twitter
SHE KNOWS BETTER THAN TO SAY "I DO"
After a humiliating end to her engagement, investment banker Sidney Sinclair is done with commitment-phobic men. But when her sister winds up engaged after a whirlwind courtship, she's thrown in to close contact with exactly the kind of sexy playboy she wants to avoid—the gorgeous best man. She's stuck with him, for better or worse, until her sister walks down the aisle, but that doesn't mean she has to give in to his smooth advances, no matter how tempting they are…
BUT HE MAKES IT HARD TO SAY "I DON'T"
Special Agent Vaughn Roberts always gets his man on the job and his woman in bed. So Sidney's refusal to fall for his charms only makes him more determined to win over the cool and confident redhead. Only what starts out as a battle of wills ends up as a serious play for her heart. Because the one woman who refuses to be caught may be the only one Vaughn can't live without…
Julie James hasn't written anything that I haven't at least
liked
, and a several that are go-to re-reads every year.
Practice Makes Perfect
&
Just the Sexiest Man Alive
are my favorites, but I just enjoy the way James does romance in general, so if it has her name stamped on the front, I'm gonna read it. Anyway, the FBI/ US Attorney series is perfect for someone like me, who is just looking for an afternoon of fluffy awesomeness.
Is there anything particularly special about this?
No.
It's a standard romance plotline, but it was so cute that I really enjoyed myself anyway!
Alrighty, for the purposes of this review, the part of Vaughn will be played by Stephen Amell, because that's who I kept seeing in my head.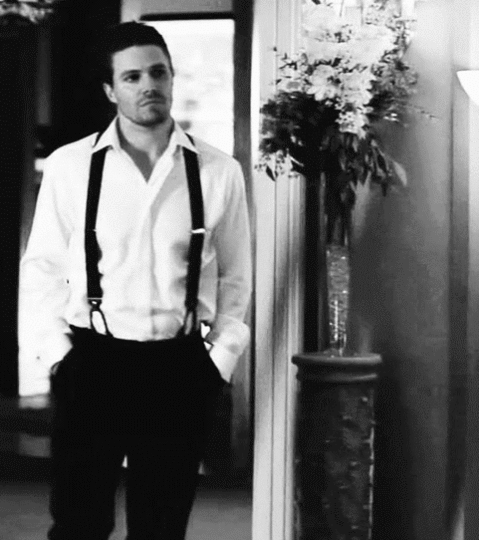 So who played the part of Sidney, you ask?
Who cares!? Lookit him!
Glad we cleared that up.
M'kay.
Vaughn notices Sidney while she's having a coffee date that isn't going well. Once she gives Bachelor #1 the heave-ho, he decides to step in and show her how a
smooth operator
talks a lady.
And why not?
He's confident, sexy, and know how to show a woman a good time. He's not some newb who doesn't know how to act, or doesn't know the the right things to say. Plus, chicks dig that he's an FBI agent, and...
Wait. Did she just turn him down?!
Yeah. And not only does she shoot him down, but she
profiles
him as a commitment phobic womanizer! Which, ok...maybe he
doesn't
want to settle down.
Why should he?
But she didn't have enjoy being right so much!
Oh well, it's not like he'll ever have to see her again.
Pfft.
Shit! Gonna be late to meet his brother and his girlfriend...
Or at least he is until he walks into the restaurant, and meets his
soon to be
new sister-in-law,
Sidney.
Naturally, they get thrown together because of the wedding, and end up falling for each other.
But not right away.
Duh.
First they have to be annoyed with each other, then fight the sexual attraction, then give in (but only as friends with benefits!), then get to know each other, then start to care about each other, then...oh, you know how it goes!
Eventually he realizes that he doesn't want to play the field anymore, because he likes the idea of waking up next to her for the rest of his life.
Yum. Seriously. Just...yum.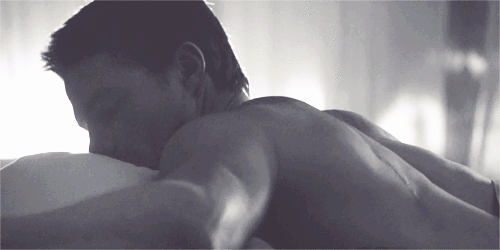 But
! Now he's gotta convince her that he's changed! That he's ready for a real relationship, that he's marriage material, that he's not scared to commit, and that she's the
only
woman he wants.
Now, if
I
were Sidney, it wouldn't take much convincing.
Just sayin'...
Whatever. You know how it's gonna end, so why fight it, baby?!