Release Date: September 23, 2014
Publisher: 47North
Source: Purchased
Author Links:
Goodreads
|
Twitter
Who would have thought a book of naughty poems by elves could mean the difference between war and peace? But if stealing the precious volume will keep the Republic and the Empire from tearing out each other's throats, rogue soldier Isafesira de Lochenville - "Loch" to friends and foes alike - is willing to do the dishonest honors. With her motley crew of magic-makers, law-breakers, and a talking warhammer, she'll match wits and weapons with dutiful dwarves, mercenary knights, golems, daemons, an arrogant elf, and a sorcerous princess.
But getting their hands on the prize - while keeping their heads attached to their necks - means Loch and company must battle their way from a booby-trapped museum to a monster-infested library, and from a temple full of furious monks to a speeding train besieged by assassins. And for what? Are a few pages of bawdy verse worth waging war over? Or does something far more sinister lurk between the lines?
From Patrick Weekes, one of the minds behind the critically acclaimed Mass Effect video game series, "The Prophecy Con" continues the action-packed fantasy adventure that kicked off in "The Palace Job."
This is my kind of fantasy.
It's got that unputdownable thing going for it that just KILLS my ability to function as a normal person, with normal person things to do. I made deals with myself for a few days while I was reading this. Bad deals, but deals, nonetheless.
Deals like: I will feed the kids nutritious (yet delicious!) meals once I finish Prophecy Con. Tonight, though, I can throw a frozen pizza in the oven for them, and we'll call pepperoni a vegetable!
Because that's what books like this do to me. They force me to malnourish my children.
Sorry, kids.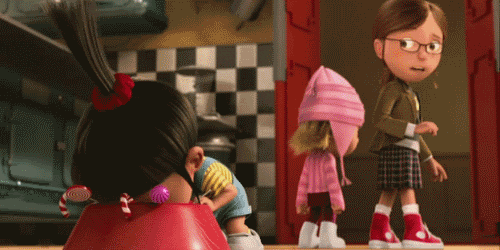 This picks up not very long after the first book,
The Palace Job
leaves off.
So, Loch gets to be a reputable law-abiding citizen for about 10 pages in this one, and then all hell just breaks loose. Somebody has set Loch up to take the blame for a political snafu...of sorts.
Plan A was to kill her on the spot, and leave no witnesses. Alas, for them, no.
Naturally, Loch and Kail escape, because the're AWESOME! Duh.
And, also, if they died in the first ten pages this would have been a hard book to sell...
Still, in order to avoid a war they need to find something that will appease the wronged party. Something that is preferably not Loch's head.
Enter the elven poems...that no one can even read.
What about the rest of the crazy-but-lovable crew, you ask?
Well, the whole gang (eventually) gets back together to help clear Loch's name, and the race to find the ancient relic thing is on!
Like the last book, this has a hyper-twisty storyline, and there never seems to be enough of a break in the action to be able to comfortably put this down. *see starving children*
It's one double cross after another, and then a few side cons just to keep things interesting.
I thought I wouldn't get bamboozled by the Whodunnit this time around, but even after I found out who was responsible for everything, I still couldn't believe it.
Damn! You're a sneaky man, Mr. Weekes!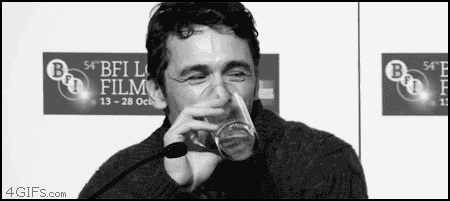 Cliffhanger?
Why, yes. Yes, there is. And not just any old cliffhanger! One that's so freakin' big, I don't even have to ask if there's going to be a third book. Was I shocked? Um...yes. A bit.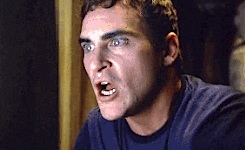 The less I say about the actual plot the better, but if you're a fan of fantasy, humor, & heist-like stories, then this a series to check out!
Important Edit, People!
It turns out the reason I found the ending to be so shocking and cliffhangery, was because I read the Kindle version of this, and the Post-Script (epilogue) was after the Acknowledgements. If you have a Kindle, then you already know that Amazon likes to kick you out of the book when you finish, and into their How Would You Rate This...thing. It's annoying to say the least, because in order to rate it, you actually have to write a review. And, I personally write enough reviews as it is.
So, no thank you.
This time around it caused me to miss some pertinent information!
*glares at Amazon*
Anyway, if you buy the Kindle version, don't forget to look for the epilogue.