Release Date: May 19, 2015
Publisher: Skyscape
Source: NetGalley
Author Links: Goodreads |
Twitter
Seventeen-year-old Emma was the only one who hadn't given up on her boyfriend, Lucas. Everyone else—his family, his friends, his doctors—believed that any moment could be his last. So when Lucas miraculously returns from the brink of death, Emma thinks her prayers have been answered.
As the surprised town rejoices, Emma begins to question whether Lucas is the same boy she's always known. When she finds an unidentifiable object on his family's farm—and government agents come to claim it—she begins to suspect that nothing is what it seems. Emma's out-of-this-world discovery may be the key to setting things right, but only if she and Lucas can evade the agents who are after what they have. With all her hopes and dreams on the line, Emma sets out to save the boy she loves. And with a little help from a distant star, she might just have a chance at making those dreams come true.
I'm a sucker for cute alien love stories, so I snagged this off of NetGalley.
First off, this
isn't
an alien love story. See how the boy and girl are holding hands on the cover?
Well, it's more of a friendship thing, than a love thing.
There is a love story in this, just not an alien/human one. I was a tad disappointed, but that's not the book's fault. I wasn't promised alien love...but I was hoping for it.
Anyway, this was still a pretty good story, and I managed to fly through it in an afternoon.
The gist of the story is this:
Emma needs to get the alien who crash landed in (what seems to be) a high-tech pie tin, out of her boyfriend's body, and back to his own planet. In the pro category, Scout cured Lucas' cancer and brought him back from the verge of death. In the con category, Scout had to take over his body to do that. I should probably mention that Scout's body is on his planet, because his race separates their consciousness, stuffs them in a teeny-tiny spaceship, and sends them out to explore. If Emma wants Lucas back, she needs to help Scout find a way to contact his home world, so he can get the hell out of her boyfriend's body.
On the way to getting him home, they run afoul of
evil
government agents,
evil
scientists, and
evil
alien hunters. Not to mention Lucas' mother, whose personality runs along the lines of a demon-possessed grizzly bear.
Here's what I liked:
Emma never gives up on Lucas, and does everything in her power to get him back. She's not particularly brave, but she sucks it up for her man!
His brother, Eric, is another stand-out character that I really enjoyed, even if he felt much older than 14 years old.
Scout (the alien) was sweet and childlike, as aliens often are...
Plus, there was a nice pace to the book. So even without it blowing me away, I still ate it up quickly.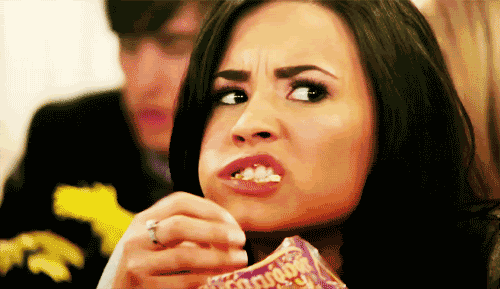 Here's what I liked...less:
Emma was overly dependent on her relationship with Lucas. Evidently these two were just so in love that they
knew
they would be together forever! I mean, Lucas was devastated when he learned that his chemotherapy would leave him sterile. 'Cause he definitely wanted to have babies with Emma some day. *rolls eyes*
Thing is, I know people who were high school sweethearts, and they are still happily married today.
It doesn't happen very often, but it
does
happen.
The real problem for me was that since Lucas is trapped (sleeping) in his head while Scout is in control of his body, you don't see any actual chemistry between Emma and Lucas. It's just stuff that Emma is either remembering for herself, or explaining to Scout. And, quite honestly, Emma seemed
slightly
obsessed with the Lucas. I get it, she loved him. But as she went on and on about their undying love (year long relationship) her voice came off as obnoxious...and downright creepy at times. Which is why I ended up sort of understanding why Demon Bear Mamma wasn't very friendly towards her. I would have probably eaten her, myself.
This one is a decent PG-13 sort of adventure/romance with a sci-fi twist. If you enjoy stories with lots of fluff and bit of adventure, you'll more than likely think this is fun.