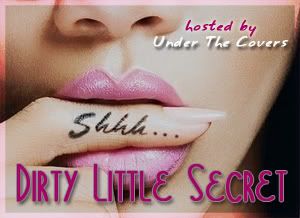 Dirty Little Secret is a weekly meme hosted by Under the Covers. Every Thursday, we get to know other bloggers and our readers more intimately by asking them a question hoping to reveal their dirty little secret.
Q:
If you could visit any country with a fictional character as your guide, who would you pick and why?
A: Since I recently finished reading Wicked as they Come, and I cannot stop daydreaming about the characters, I'm going to pick Sang as the country I'd like to visit. Sang is an imaginative, magical world, almost like a parallel universe to Earth. It's colorful and full of strange creatures and customs. And bludmen, aka vampires, but not as we know them.
Of course, my tour guide would be none other than the sexilicious, handsome and debonair gypsey king, Criminy Stain. Of course he's a bludman, but I wouldn't mind offering him sustenance ;-)
Add a top hat and Victorian-type clothing to this photo, and you have my Criminy:
I've shared my dirty little secret. What secrets are you hiding?