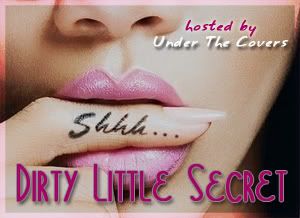 Dirty Little Secret is a weekly meme hosted by Under the Covers. Every Thursday, we get to know other bloggers and our readers more intimately by asking them a question hoping to reveal their dirty little secret.
Q:
Now that Lover Reborn has come and passed, what book are you most looking forward to?!
A: Here are a few of the books that I am most looking forward to:
Listed in no particular order:
1. Iced by Karen Marie Moning
2. Fever Moon by Karen Marie Moning
3. Chasing Magic by Stacia Kane
4. Moonglow by Kristen Callihan
5. Shadow Bound by Rachek Vincent
6. The King Makers by Clay and Susan Griffith (no cover available at this time)
7. The Shattered Dark by Sandy Williams (no cover available)
You knew I couldn't pick just one!
I've shared my dirty little secret. What secrets are you hiding?