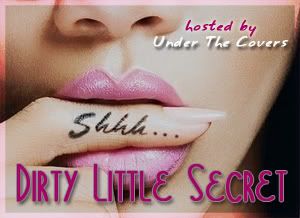 Dirty Little Secret is a weekly meme hosted by Under the Covers. Every Thursday, we get to know other bloggers and our readers more intimately by asking them a question hoping to reveal their dirty little secret.
Q:
What book has been sitting in your TBR pile the longest and why haven't you picked it up yet? Or more importantly, will you ever read it now that its been sitting there for forever?
A: I have a ton of books on my shelf that have been sitting for months, if not years! Every time I want to read one of them, something new and shiny pops up! I'm going to pick this book:
It's a 2009 release and a series I've been wanting to read for a long time. I will eventually read it. Jaye Wells seems like a very cool author with interesting stories. One day....
I've shared my dirty little secret. What secrets are you hiding?