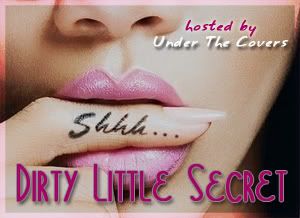 Dirty Little Secret is a weekly meme hosted by Under the Covers. Every Thursday, we get to know other bloggers and our readers more intimately by asking them a question hoping to reveal their dirty little secret.
What are your top three movies?
This is a difficult question for me because I am not a movie person. When I think of movies, the ones that have stuck with me are the movies from my childhood. Not many movies make me as happy as the ones did when I was a kid. So now, for a trip down memory lane.
2) Indiana Jones and the Temple of Doom
I've shared my dirty little secret. What dirty secrets are you hiding?